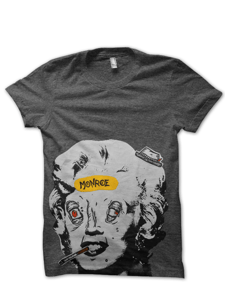 $

20.00
Marilyn Monroe was an actress, singer, and model. She is considered a pop icon and was an American sex symbol. Monroe lit up the silver screen in the 1950's with her dazzling roles in top films. This tee pokes fun at her "classiness", and can be yours for only $20.
Created on 100% Cotton Fitted T-Shirts. Remember to cold-wash your shirt to preserve the colors!
Click here for a size chart.